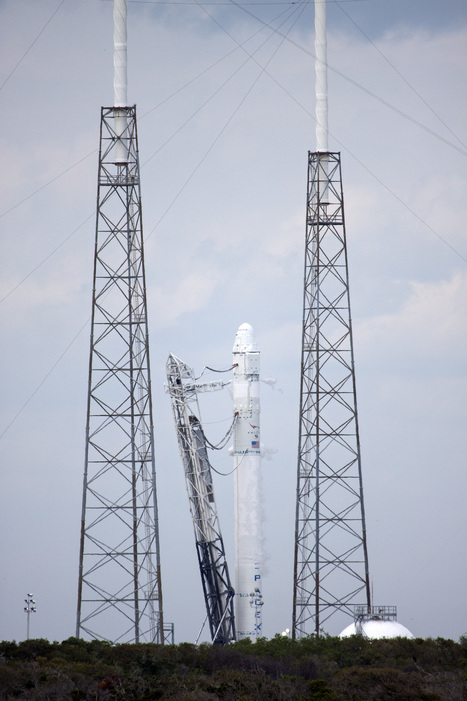 The private spaceflight company SpaceX is counting down to launch an unmanned space capsule to the International Space Station today (March 1) and you can watch the blastoff live online with two official webcasts.
Both NASA and the Hawthorne, Calif.-based SpaceX will provide webcasts for the launch to give space fans options to tune in. NASA's launch webcast will begin at 8:30 a.m. EST (1330 GMT), and may include commentary from space station officials, astronauts and other agency officials. It will be broadcast live on the NASA TV channel, as well as streamed online by the space agency.
You can watch NASA's SpaceX Dragon launch webcast on SPACE.com,courtesy of NASA TV.
SpaceX's webcast will begin at about 9:30 a.m. EST (1430 GMT), and feature a different list of guests and experts. It will be streamed live at SpaceX's launch webcast website.