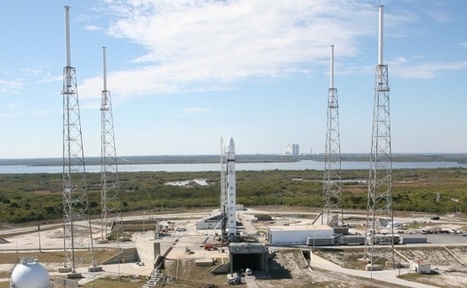 PARIS — Satellite messaging services provider Orbcomm will be the second customer to launch atop the new Falcon 9 rocket that Space Exploration Technologies (SpaceX) is developing to deliver commercial telecom satellites to geostationary orbit.
During a Nov. 8 conference call with investors, Orbcomm Chief Executive Marc Eisenberg said the New Jersey-based company has full confidence in SpaceX despite the total loss last month of its prototype second-generation, messaging-service satellite, OG2.
The precursor to what will be a constellation of 18 low Earth-orbiting spacecraft flew as a secondary payload on NASA's Oct. 7 cargo resupply mission to the International Space Station (ISS), but was placed into the wrong orbit following the loss of one of the Falcon 9's nine Merlin 1C engines.
SpaceX is working on a complete overhaul of the medium-lift rocket, dubbed Falcon 9 v1.1, that will feature new and more powerful Merlin 1D engines, extended fuel tanks, a wider payload fairing and a new configuration for the rocket's nine engines.