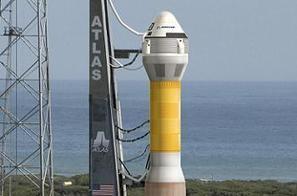 The removal of work stands in Orbiter Processing Facility -3 (OPF-3) will begin next week, as the former home to Shuttle orbiters is converted into the new processing facility for Boeing's future crewed spacecraft, CST-100. The conversion is expected to take a year, as the OPF changes call signs to the Commercial Crew and Cargo Processing Facility (C3PF).
The start date for the conversion of OPF-3 follows the announcement last October of a 15 year lease deal, agreed between NASA and Space Florida – the State's aerospace economic development agency.
The deal between NASA and Space Florida included the use and modification of OPF-3, the Space Shuttle Main Engine (SSME) Processing Facility and Processing Control Center (PCC).
This agreement then allowed Space Florida to lease OPF-3 to the Boeing Company to manufacture and test the company's Crew Space Transportation (CST-100) spacecraft, creating up to 550 jobs along the Space Coast.