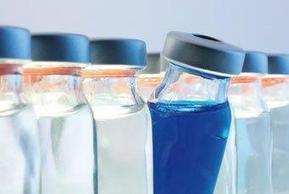 The industry's innovation crisis will not be solved by quick fixes. Reconfigured value chains will give rise to new business models.

A cure for the pharmaceutical industry's innovation crisis has yet to be found. During the past decade, new molecules output decreased steadily from ~30 NCE per year to ~25 NCE per year while R&D costs more than doubled.1 Many of the attempted remedies may even be responsible for the high attrition rate of pharmaceutical R&D projects. Open innovation, currently trapped in an unsustainable coexistence of both end-to-end in-house capacities and extensive partnering, has yet to deliver its promise. What will future pharma business models look like? In this study we take a fresh look, with a focus on the R&D value chain, and offer five key insights gained from the study's analyses:
1. Quick fixes, such as outsourcing R&D services, have not saved productivity.
2. Constant changes in R&D portfolio prioritization reduce creativity—and destroy pipeline value.
3. There is a clear breakpoint in the R&D value chain between front-end discovery and late-stage development.
4. Pharma value-chain reconfiguration will result in two main new business models:
- "discover modules"
- "Iplement therapies".
5. Pharmaceutical companies will need to actively select and sharpen their business model before uncontrollable market forces drive the change.
Pharma companies that focus on one of the two business models will stand the best chance of success—trying to adopt both at the same time will invite a high risk of failing in both. The business model decision should be guided by a clear understanding of their competitiveness along the value chain, and its implementation should be based on sound, individual strategy. Only by adhering to these principles will a compelling equity story—a prerequisite for profitable future growth—be created.