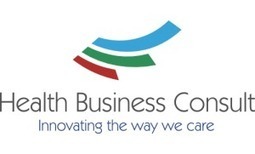 The Dutch Health Care Reform 2006, a reflection
Having witnessed the evolvement of the Dutch Health Care Reform (see Wikipedia), it is inspiring to review it to evaluate what processes and forces have initiated the development and formed its course.
Based upon our studies, we construed this presentation (see blog)


Of course, as in many advanced health care systems, as it is probably so too in emerging countries' systems of health care, "finances" are the dominant driver. But the power of longing for a good health and care for health makes the world turn around. Health care systems all represent a common and core value in life: the personal health condition. It is closely monitored at different parameters to see how its development effects the very human condition.
In discussing possibilities for moving desired developments, we were reflecting on what processes or factors might be used to work along to stimulate innovation and change. If we could do so, we could change the system for the better and alongside with it, develop our businesses when they team up with the same intentions: better and more care for less money.
We had a very stimulating discussion about these possibilities to pharma companies about teaming up with the innovating forces in health care systems: we suggest a few in the presentation. Of course, it is way different from that what has been comprehended with the term "Market Access". It could rather be changed into "market -" or "innovation collaboration."