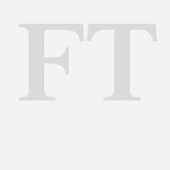 Patient groups are hailing a new era of transparency, but drug companies fear its effects
When Guido Rasi took charge of Europe's medicines' regulator in 2011 he inherited an explosive dossier that is now poised to transform drug development.
The furore started in 2007 when two Danish academics pushed the European Medicines Agency for greater transparency on 15 clinical trials. Their pursuit of greater openness set in motion a chain of events that stands to revolutionise the pharmaceutical industry in the months ahead. From the beginning of next year, the EMA will release all information about clinical studies submitted to it by organisations seeking authorisation for new treatments.
As this deadline approaches, heated parliamentary and legal debates are raging to determine how far this new culture of open access should go.
For advocates of change, including many patient groups and academic researchers, greater transparency in drug trials is essential to understand the full risks and benefits of medicines and reduce development costs. Critics argue that a cascade of publicly available data will threaten the confidentiality of patients taking part in trials and undermine the role of regulators.
Many pharmaceutical companies are watching the disputes with trepidation, fearing that the publication of so much trial data could damage their business models by allowing competitors to access the expensive research they undertook to develop their drugs...
High quality global journalism requires investment. Please share this article with others using the link below, do not cut & paste the article. See our Ts&Cs and Copyright Policy for more detail. Email ftsales.support@ft.com to buy additional rights.
http://www.ft.com/cms/s/0/c8b024b0-9b82-11e2-a820-00144feabdc0.html#ixzz2PbyFz4pV