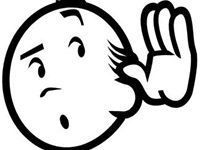 As Lars Bogner, Head of Section, Digital Center of Excellence, Corporate Marketing, Leo Pharma, stated in his talk at this year's DigiPharm event people have have thousands of conversations online everyday which could impact your brand. Are you listening to them?
Below are the top 5 tips inspired by Lars' presentation:
1. Keywords are key
2. Channel breakdown
3. Educate your teams
4. Go back in time
5. Don't forget to compare
..