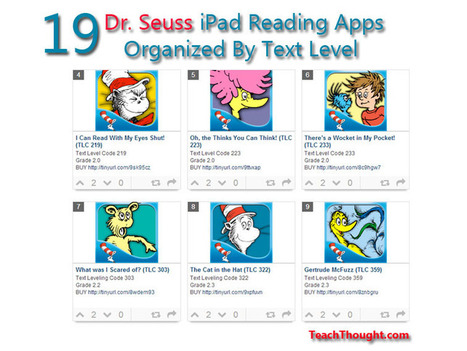 "Elementary readers–both early, emerging, and independent–are all likely familiar with Dr. Seuss.
From the sing-song meter and mesmerizing cadence, to the outrageous narratives that keep readers engaged, Dr. Seuss books are a staple for elementary school class libraries, and children's bookshelves at home.
Bringing him into the 21st century are reading apps–usually digital versions of books with mild interactivity added on. Listly user Katherine Page Burdick has gone through the trouble of linking to each of these apps on the iTunes app store, and further separating them by independent reading level. Brilliant! If you agree, give her a follow on Listly letting her know."
Via
John Evans