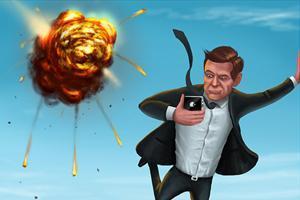 Ken's Key Takeaway:
transmedia narratives are going to continue to grow as a tool for engaging users for brand marketing.
From the article:
93%
would be willing to submit possible story ideas to content producers.
67%
would help fund stories they're interested in (e.g., via a platform such as Kickstarter).
79%
would use their social networks or create promotional materials to help get the word out.
Note: You may need to create a free account with MarketingProfs to view this article.