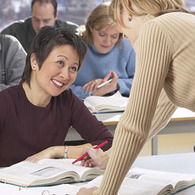 A nice, clear list of what adult learners say they expect from their teachers.
Ken's Key Take-aways:
-Restates the importance of feedback
- Even passive students report that they prefer active classrooms
Ken
Understanding learner needs is essential for providing quality education. One approach to understand learner needs is through the use of student evaluation questionnaires which allow us to collate student feedback or suggestions.