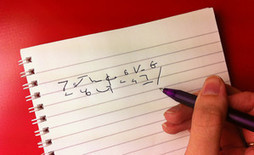 Journalism.co.ukQ&A: NewsRight's David Westin on the value of news content in the digital ageJournalism.co.ukQ.
Ken's favorite take-away:
"We see that in the internet sphere – that's part of what the genius of Facebook is. It's not just what's being passed around among Facebook friends, it's also the connections being made and how people are connecting up and what the paths are. So I do think, and think what the Nieman report said I agree with entirely, is that this is not simply "here's content that's valuable, give us money for it", although that's part of it, but it's also knowing how the content is consumed itself that can have real value."
Via
OTEN Communication