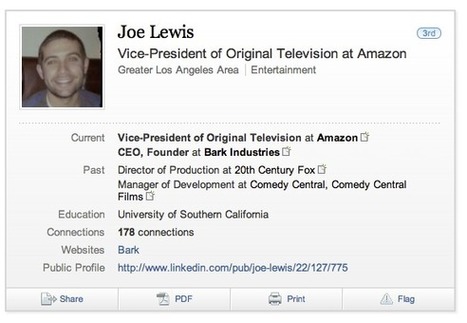 Netflix, Hulu, and YouTube are all betting big on original content. Now, Amazon may be doing the very same.

At least that is what appeared to be the case for a fleeting few hours March 6 on LinkedIn. Joe Lewis, a new executive with the tech giant based in Los Angeles, briefly listed his title as Vice President of Original Television at Amazon. Amazon did not immediately respond to a request for comment. However, Lewis' job title changed moments after Fortune's request for additional details. He is currently listed as Vice-President, Production at Amazon Studios.
Mini Matmian►
If Amazon do get into the internet on-demand video original content business it would certainly make the Kindle Fire even more enticing.
Via
Claude Seyrat