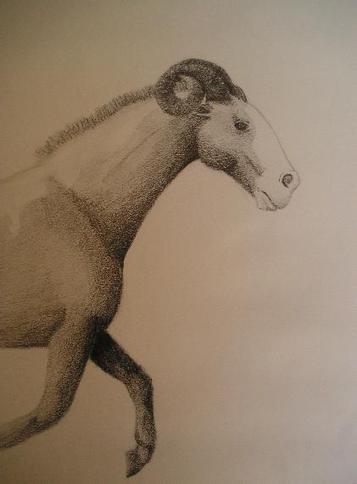 From the Subversive Archaeologist's news ticker and London's Telegraph comes this too-good-to-be-true archaeological claim:
"North Korea 'archaeologists' report quite unbelievable discovery of unicorn lair"
This must surely be the archaeological find of the Common Era!
According to the History Institute of the Democratic People's Republic of Korea Academy of Social Sciences, an inscribed slab found in Pyongyang apparently alerted them to the singular importance of this site. The slab read, simply, "Unicorn Lair." This miraculous slab is believed to date to the Koryo Kingdom (918-1392), and in particular identifies the lair as belonging to King Tongmyong, whose temple still stands nearby in the North Korean city.
This remarkable find finally puts the people's Korea on the geo-political-historical-evolutionary-democratic-anthropological map, squarely above the Republic of Korea, just like it has always been on maps!