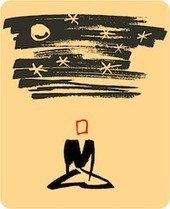 While behavioral finance identifies and describes cognitive errors, it provides few remedies. In fact, when Daniel Kahneman was asked what could be done to overcome behavioral biases, he told delegates at CFA Institute's 2012 Annual Conference: "Very little; I have 40 years of experience with this, and I still commit these errors. Knowing the errors is not the recipe to avoiding them."
The major behavioral biases stem from a lack of conscious awareness of how our minds function. The good news is that attaining consciousness is a hallmark of a meditation practice. Moreover, a recent INSEAD/Wharton research paper demonstrated that a mindfulness practice is a successful antidote to "sunk cost" bias.
Here is a guide to behavioral finance's major biases and how meditation may help to overcome them.