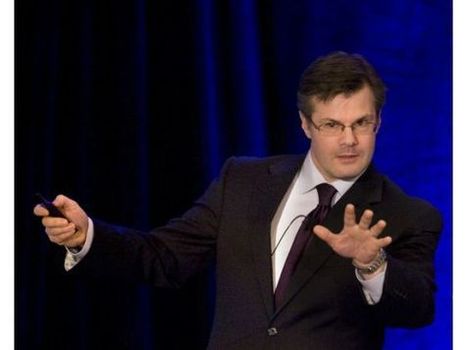 Armed with mountains of data, reams of corporate filings and advice from professionals, investors often rely on a range of emotions to make financial decisions – whether they realize it or not. And those underlying feelings can present roadblocks to rational investing.
During a presentation for wealth managers at the Hyatt Regency in Garden Grove, speaker Frank Murtha described a scenario in which an investor gets cold feet. The market has dropped to a point where the investor previously said he'd be comfortable buying some stocks, but he's nervous and tells his investment adviser he'd like to hold off. When the market goes back up, the investor is angry he missed out on the opportunity to make money.
"There is nothing more emotional and less rational than the relationship that people have with their money," Murtha, who holds a doctorate in counseling psychology, told the audience at the CFA Institute's wealth management conference. His firm MarketPsych LLC conducts behavioral finance research and consults within the financial industry.
Murtha sat down with the Register to discuss behavioral finance.