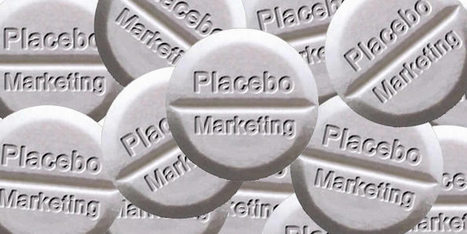 Yet another paper showing the powerful effects of placebos – drugs that contain no active ingredients – was just published. Researchers at Harvard and other institutions tested a true painkilling drug as well as placebo doses on migraine sufferers. The placebos, despite their lack of real painkilling ingredients, were remarkably effective. "The placebo… accounted for more than 50% of the drug effect," the scientists found.
In the big picture of medicine, this is hardly news. Drug tests routinely incorporate control groups given placebos because of the need to identify positive results that are greater than the mere placebo effect. Other tests have shown that tiny placebo pills can have stronger effects than large ones because they are perceived as especially potent. Placebo color can make a difference, too.
The lesson for marketers is that our experiences are shaped by our expectations.