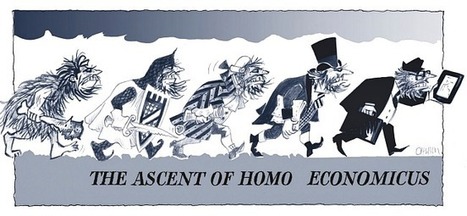 MUGGED BY REALITY
The 2008 financial collapse has provided reams of new data on negative tail risk; the challenge will be to use the new data to develop a more realistic assessment of the range and probabilities of financial outcomes, with an emphasis on those that pose the greatest dangers to the financial system and the economy. One can hope that in a future financial crisis -- and there will surely be one -- economists, investors, and regulators will better understand how fat-tail markets work. Doing so will require better models, ones that more accurately reflect predictable aspects of human nature, including risk aversion, time preference, and herd behavior.
Forecasting will always be somewhat of a coin toss. But if economists better integrate animal spirits into our models, we can improve our forecasting accuracy. Economic models should, when possible, measure and forecast systematic human behavior and the tendencies of corporate culture. Modeling will always be constrained by a lack of relevant historical precedents. But analysts know a good deal more about how financial markets work -- and fail -- than we did before the 2008 crisis.
The halcyon days of the 1960s, when there was great optimism that econometric models offered new capabilities to accurately judge the future, are now long gone. Having been mugged too often by reality, forecasters now express less confidence about our abilities to look beyond the immediate horizon. We will forever need to reach beyond our equations to apply economic judgment. Forecasters may never approach the fantasy success of the Oracle of Delphi or Nostradamus, but we can surely improve on the discouraging performance of the past.