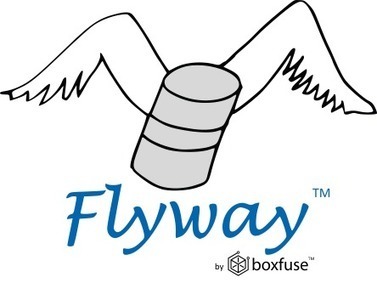 In few words, the philosophy is :
Migrate the database from a list of sql migration scripts (schemas and data).
Each script is prefixed by a version number that determine the version of the database.
The execution trace of the scripts is saved in a "schemas_version" table.
Automatically find which scripts to execute to upgrate a database to a specific version.
And here the official website :
http://flywaydb.org/