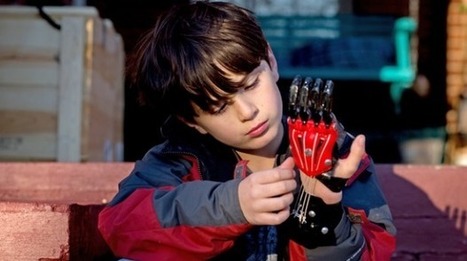 The proliferation of 3D printers has had an unexpected benefit: The devices, it turns out, are perfect for creating cheap prosthetics.
The fingers are closed by flexing the wrist, which pulls on cable "tendons". Move the wrist again, and the hand opens. The hands are printed in pieces, which are assembled by volunteers, or by parents and children themselves.
More than 50 groups, such as Boy Scout and Girl Scout troops and schools like Convent of the Sacred Heart in Manhattan, have created hands for about 500 children.
"We have several thousand people on our site who are asking to help make hands," said Schull, a research scientist at the Rochester Institute of Technology. "What could be more rewarding than using your 3D printer to make a hand for someone?"