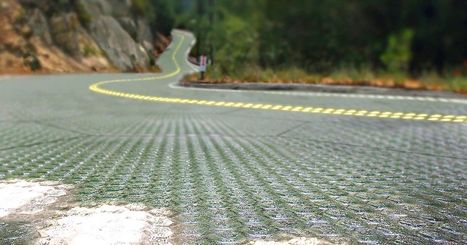 Solar Roadways' dreams of sunlight-gathering paths are one step closer to taking shape. Missouri's Department of Transportation is aiming to install a test version of the startup's solar road tiles in a sidewalk at the Historic Route 66 Welcome Center in Conway.
Okay, it won't be on Route 66 just yet, but that's not the point -- the goal is to see whether or not the technology is viable enough that it could safely be used on regular streets. You should see it in action toward the end of the year.
The tiles will be familiar if you've followed Solar Roadways before. Each one combines a solar cell with LED lighting, a heating element and tempered glass that's strong enough to support the weight of a semi-trailer truck. If successful, the panels will feed the electrical grid (ideally paying for themselves) and make the roads safer by both lighting the way as well as keeping the roads free of rain and snow.