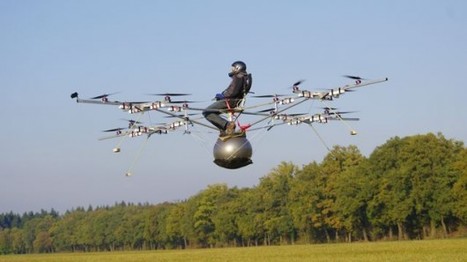 German aircraft company e-volo has accomplished what it claims is the world's first manned flight of an electric multicopter.

If something that simple can be put together by a few people and be easy as hell to fly (think joystick) then I have optimism for the future of personal flight technologies.

Imagine this rig with an aerodynamic disc-shaped body out of super-light material, with proper batteries that deliver longer term operation, and you can imagine the fun starting...