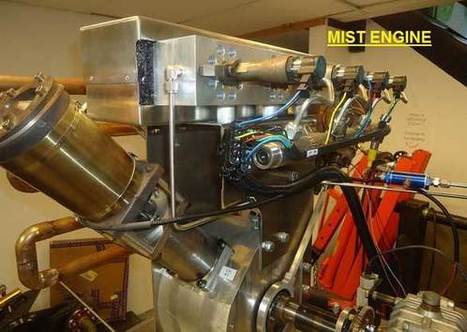 Richard Aho of MIST Energy Systems has been working for years on the idea that hydrogen bond energy could be harnessed. He went on working where others had abandoned the field because they knew it "couldn't be done".

In his Mist Energy System, water is pressurized by a commercially available high pressure pump, it is then released through a nozzle into an impact chamber, where the jet hits a metal target. Heat is released and the water instantly transforms into steam.
The energy spent to pressurize the water and pre-heat the impact chamber is about one tenth of the energy contained in the steam that is produced.