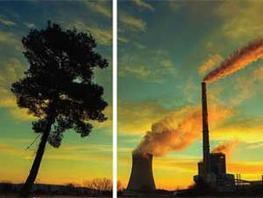 While the govt wants to be seen as acting tough on environmental violations, it is also desperate to attract investments amid slowing growth.
EAS Sarma recalls walking through one of Boston's avenues last year when he visited his son. The former power secretary's interest was piqued by a large tree by the road next to which there was a notice from the local authorities which said the tree had to be chopped down for safety reasons and asked people for their views.

"They conduct public hearings for a tree; here we would have never bothered about such things. We would have just cut the tree and said we have contributed to growth," says Sarma who since his retirement from the Indian Administrative Service has been taking up environmental causes. "Growth and development are black holes where you can commit rape and murder and get away with it," he adds."