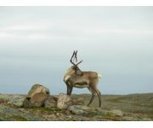 "Ensuring that development projects benefit both people and the planet is becoming more and more of a priority.
Environmental and social impact assessments (ESIA) have been in use for decades to consider the effects of projects such as dams, highways, and oil and gas development. Over the years, ESIAs have evolved to cover both environmental and social impacts, including health and human rights...
In 2012, important financial institutions–the International Finance Corporation and the Equator Principles Financial Institutions–took a welcome step towards promoting a more holistic approach to impact assessment, requiring their clients to address ecosystem services as part of their due diligence."