Scoop.it!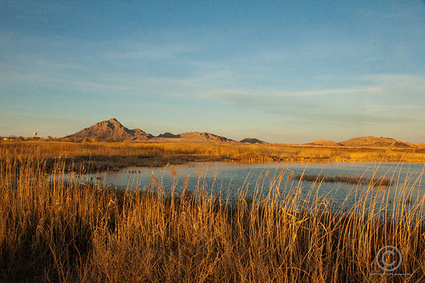 Triple Pundit
A Critical Moment To Harness Green Infrastructure—Not Concrete—To Secure ...
Triple Pundit
...
MJP EcoArchives's insight:
Nice article by Todd Gartner, WRI.
-snip-
"Barriers to expanding green infrastructure...
...institutional challenges, including knowledge gaps and old habits of defaulting to gray infrastructure. For example, water utilities are largely staffed with engineers trained to build gray infrastructure. Accounting standards currently do not allow water utilities to use the same finance mechanisms for natural capital that are typically available for gray infrastructure. And key enabling agencies like the U.S. EPA are sometimes slow to sanction innovative solutions like green infrastructure, due to standard operating procedures that often center on gray infrastructure."
"Push for a tipping point...
...The American Water Works Association (AWWA) is increasingly engaged with its member utilities in the area of "source water protection"—which often centers on green infrastructure. Major cities like Denver, New York, Philadelphia, and San Francisco are starting to test out green infrastructure for water management, acting as models to inspire and educate other communities. And a growing number of conservation groups are now specializing in the development and implementation of green infrastructure investment programs.
There's also a push to provide more resources to help water utilities and other decision makers invest in green infrastructure. At the recent ACES and Ecosystem Markets Conference—which brings together the science, practical, institutional, and decision-making sectors of the ecosystem services community—WRI announced a forthcoming document for green infrastructure investment, a joint effort with Earth Economics and the Manomet Center for Conservation Sciences. With the working title "Investing in Green Infrastructure for Source Water Protection," this guidance document is intended to provide water utilities, local conservation groups, and private businesses with a persuasive case, a road map of next-steps, and/or overarching guidance to integrate green infrastructure into decision-making. The guide is set to be released in 2013, and is just one part of a broader push by WRI and our partners to bring green infrastructure investment to a tipping point."