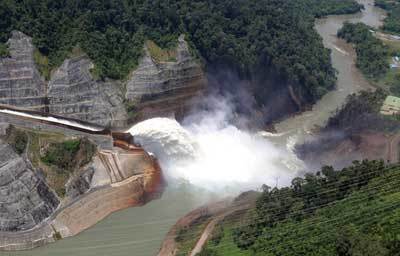 With its appetite for energy spurred by heavy industries via the Sarawak Corridor of Renewable Energy (SCORE), Sarawak is in the market to search for more energy sources.
As options are sought to fulfill these needs, power generation through hydropower has been identified as the catalyst to drive and accelerate socio-economic growth in the state."
Indeed, Sarawak is deemed the 'perfect candidate' for hydropower solutions, given its high volume of rainfall and elevated topography. Such was the notion brought forward at the recent International Hydropower Association (IHA) Conference held at the Borneo Convention Centre Kuching."