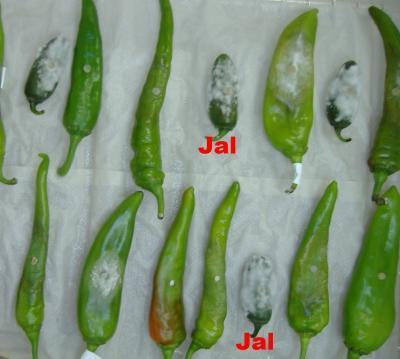 Essential oils (EOs) were studied in vitro and in vivo for inhibiting Phytophthora capsici. Mycelial growth of P. capsici was examined on EO-amended media or after exposing it to EO volatiles. The efficacy of EOs was determined by estimating the effective concentration for 50% inhibition of P. capsici mycelial growth (EC50).
The results taken together suggest that oregano, red thyme, and palmarosa EOs may be potential components for integrated management of P. capsici.
Plant Disease, Volume 96, Issue 6, Page 797-803, June 2012.
By Yang Bi, He Jiang, Mary K. Hausbeck, and Jianjun J. Hao, Department of Plant Pathology, Michigan State University, East Lansing, MI http://dx.doi.org/10.1094/PDIS-11-11-0933