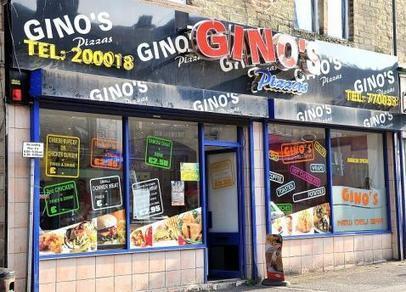 The owner of a cockroach infested pizzeria in Bradford must pay out nearly £7,000 to the courts after admitting a string of food hygiene breaches.
Mohammed Waheed, who runs Gino's Pizza, in Carlisle Road, pleaded guilty to eight charges yesterday in front of a District Judge at Bradford and Keighley Magistrates' Court.
The case follows an inspection by Bradford Council environmental health officers a year ago, who found a large cockroach infestation on the premises and traps covered in the pests.
Waheed, 26, of Farcliffe Place, Heaton, Bradford, had worked at the business for eight years, but had only taken over ownership of it a month earlier from his brother Sarfraz Ahmed.
Council officers had attended the takeaway to check on the premises assuming Mr Ahmed was still in charge, having served him with notices to improve twice before.
The court heard how Waheed admitted he had taken over the business and he voluntarily closed it down for three days while a pest control company was employed to get rid of the cockroach infestation.
Harjit Ryatt, prosecuting for the Council, said Waheed had confirmed he was aware of the problems with cockroaches when he took over and was also aware of the lack of cleanliness at the premises.
"He accepted that when he took over he hadn't ensured a food safety management procedure was put in place," said Mr Ryatt. "Despite all this he continued to trade and failed to take adequate steps to sort it out.
"Once the seriousness of the situation was conveyed to him he did engage a contractor and sort out the infestation. Also, he did comply with an improvement notice by September."
Nigel Hamilton, for Waheed, had applied to the courts to have the case dropped claiming an abuse of process by the Council, saying his client had been assured if he complied with a notice to improve then he would not be prosecuted. District Judge David Stott disagreed and the case continued.
Mr Hamilton said: "Without knowing that he was going to be prosecuted he put in place all of the actions that he had been told to do and all that had been completed well before the September visit from environmental health officers."
Judge Stott fined Waheed a total of £1,800 and ordered that he pay all the Council's costs, which amounted to £5,190.
After the case, Ian Bairstow, the Council's strategic director for environment and sport, said: "This case shows that we are not prepared to tolerate poor standards of hygiene in the district's restaurants and takeaways. Food premises owners have a duty to make sure that they do not put the health of their customers at risk and this includes maintaining the highest possible standards of cleanliness."