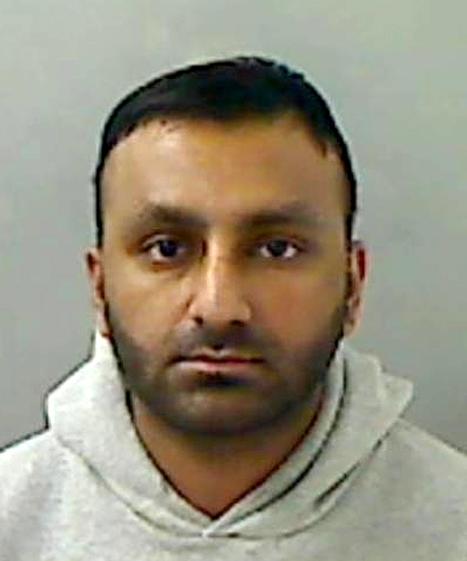 THREE men will serve lengthy spells behind bars for grooming girls as young as 13 and exploiting them for sex.
Taxi driver Shakil Munir, 32, was jailed for eight years after being convicted of four counts of sexual activity with a child and one of abduction.
Sakib Ahmed, 19, admitted sexual activity with a child and was also jailed for eight years.
Ateeq Latif, 17, was convicted of two counts of arranging or facilitating the commission of a child sex offence and was sent to a young offenders' institution for three years.
All three were made subject to sexual offences prevention orders.
Munir and Ahmed were also banned from driving for eight and six years respectively.
Munir picked up one 14-year-old in his cab and had sex with her in a lay-by. The same week he took a 13-year-old to a chill pad for sex, Teesside Crown Court heard in a trial last year.
He sent one of his victims hundreds of messages on Facebook after he befriended her one night. Many of the messages they exchanged were explicit.
Her mother said the ordeal led the teenager to go off the rails and her education suffered as she was teased at school, with pupils shouting taxi at her.
A total of six Teesside girls were victims of child sexual exploitation, a jury found.
Christopher Knox, prosecuting, said the six girls had suffered considerable, ongoing damage.
He added: "Not just by what happened, but what has happened to them subsequently as a result of them having come forward."
Mr Knox said the young witnesses had been pressured during the trial by locals not to give evidence, and it was impossible to say precisely who was responsible.
"The damage to these girls has been massive," he said.
"They have been repeatedly abused at their schools. They have been subject to name calling - suggestions such as white trash and being goaded in the classroom."
Munir, of Tollesby Road, Latif, of Abingdon Road, and Ahmed, of Cambridge Road, all Middlesbrough, were sentenced at Teesside Crown Court.