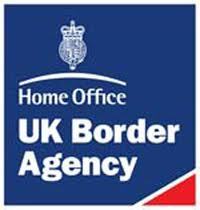 The papers today are saying that the UK Border Agency, which is controlled by the Communist PCS Union are so far behind and have no idea where 120,000 failed immigrants are that they are considering an amnesty for them.
An amnesty just encourages more to come.
Remember when they gave an amnesty to thousands so they could get rid of those waiting at Calais trying to illegally enter the UK?
They cleared them from there, and within weeks thousands more had arrived there, encouraged by the previous amnesty.
If the UKBA cant find 120,000 people, they also have no proper idea of who they are or what they are up to either.
We say shove your amnesty, and its quite obvious that UKBA is either totally unfit for purpose or that they deliberately want to cause chaos and allow thousands of illegal immigrants to invade our country beacause they love the "diversity" of it all.
They need to become the focus of demos.
If you wish to complain about the pathetic way they "defend our borders" then email them on: UKBACustomerComplaints@homeoffice.gsi.gov.uk
Its about time our Government started protecting us from foreign criminals and those out to abuse our hospitality and putting our interests first.
Becki NFSE (Casuals United)