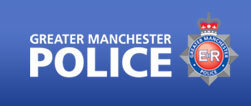 A teenager suffered a fractured skull during an assault in Rochdale.
At about 10.30pm on Friday 10 August 2012, a 15-year-old boy was hit over the head with an unknown object.
He suffered a cut to his head and a fractured skull.
The incident happened on St John Street where the victim and his friend, an 11-year-old boy, had earlier been throwing mud at passing cars.
It is believed the offender was in a passing car, a silver or white Toyota Avensis, possibly a taxi, and assaulted the victim after something was thrown at his car.
He is described as being Asian, about 5ft 6in tall, of large build with black hair and thick eyebrows. He was wearing a white shirt and black trousers.
Detective Constable Ruth Thompson, of Rochdale CID, said: "Clearly the teenage boy should not have been throwing anything at passing cars, mud or otherwise, but there are no excuses for the violent assault that left him with a fractured skull.
"I want to hear from anyone who saw what happened or thinks they know the driver of this car to get in touch."
Anyone with information is asked to call Rochdale CID on 0161 856 4644, or Crimestoppers, anonymously, on 0800 555 111.