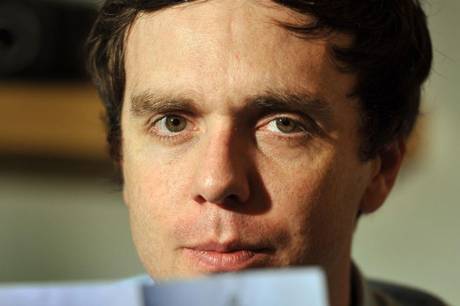 Breaking news! (…ish)
Extremists have infiltrated the British Army… and there's a serious danger that they might do or say something that causes someone somewhere to be offended.
Try not to panic.
No, this isn't an article about true extremism (the type that causes terrorism, murder, violence, rape and abuse), it's about that other type… the sort of 'extremism' that causes half-rate journalists to give in to their barely disguised prejudices and stick the boot in to people who have managed to offend their sensibilities.
Well they've got to find something to write about.
In this case we have an exemplary piece of journalism from the home of in-depth political analysis, the Daily Star (for international readers, this is the paper that organises its website content: 'news, sport, babes' – not that there's anything wrong with that, but don't expect to find much in the way of insightful analysis).
The big story of the hour is this picture, showing a serving British soldier in front of an EDL flag.
We should explain: the English Defence League is an organisation that very much aims to do what it says on the tin – we want to defend England.
That might sound like a pretty grand idea, but when the whole idea of being proud of your country is under attack, there's plenty that a grassroots movement like ours can do to remind the government of what should be its primary concern: defending this country, its people, its institutions and its traditions from those who would attack the rights and freedoms that we all enjoy.
We believe that Islam presents a challenge to our tolerant values, as well as to our national security, but that it wouldn't necessarily be this way if the government was willing to replace pandering to the Muslim community with making it abundantly clear that extremism will not be tolerated.
Islamic extremism is a global problem, so evidently there is need of reform from within. Unfortunately, the government's stubborn refusal to allow any criticism of Islam, or tackle the self-imposed segregation of many of the country's Muslim communities, makes it far easier for extremism to grow.
Soldiers fighting Islamic extremism in Iraq or Afghanistan should be confident that any insurgents they come across won't turn out to have grown up in Birmingham, attended a UK university, or have received funding from UK charities.
If that confidence isn't there, then of course they'll support an organisation that continually calls for Islamic extremism in the UK to be taken more seriously.
In a warzone where the threat of Islamic extremism is very real, a soldier choosing to fly the flag of an organisation dedicated to combating the spread of Islamic extremism at home seems entirely appropriate.
But not according to Brian Whelan of the Daily Star. To him this is a "sickening display".
Why? Well it's not difficult to dive into the psyche of Mr Whelan.
Read more:
http://englishdefenceleague.org/breaking-news-courtesy-of-brian-whelan-the-daily-star/