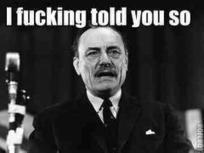 There will be a demo in Glasgow this Saturday by the Reds to stop Illegal immigrants getting deported from the UK !
The Reds would have an open planet, they would have it so you could go anywhere in the world at any given time, this is as we know in today's world is NOT possible.
How about we could do a transfer system, every time they don't want an illegal to go they go in their place?
The NHS amongst all our other industries cannot handle the saturation that we are already experiencing in this country, but the UAF would have you believe all you need to do is NOT wash and NOT work and study until your 54 years old and the tax payer will cover this!
Well we say NO, if you are here illegally then I'm sorry you face deportation, just like all civilised countries all over the world this is common practice.
I don't know what the Reds are worried about they will probably be back in the country within the week.....then the whole process starts again, more expense and hassle.
The demo will be held at Clydewalk Way, situated at the junction of the Broomielaw and Washington Street, please arrive early for a 1pm start.
Please contact David Orr on 07828231082
RV Point to be announced