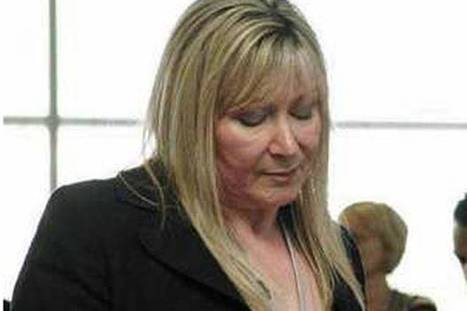 A senior official at Tower Hamlets has rejected allegations of postal vote fraud — claiming Muslim voters simply forgot how they signed registration forms.
A senior official at Tower Hamlets has rejected allegations of postal vote fraud — claiming Muslim voters simply forgot how they signed registration forms.
Isabella Freeman, borough legal chief, spoke in a bid to explain a spike in rejected ballots following a by-election. The Met has launched an investigation into claims of voter fraud.
Today the £120,000-a-year monitoring officer was accused of failing to "face up to reality" and accept voter fraud is on her doorstep — ahead of tomorrow's London-wide elections for the next Mayor and the 25-seat London Assembly. Asked about an increase in rejected postal votes from 10 per cent to 14 per cent, Ms Freeman said this was because "voters have forgotten how they signed the registered application in the first place ... this is not unusual in relation to Muslim voters."
The council would not comment on whether she was referring to language problems, or the use of different surnames within the local community.
Police are probing claims that the Banglatown and Spitalfields ward poll was rigged. It was won by independent Gulam Robbani, who was backed by Tower Hamlets mayor Lutfur Rahman.Of 956 postal votes cast, 135 were rejected. Mr Robbani won by just 43 votes. There is no suggestion he was involved in voter fraud.
Tory co-chairman Sayeeda Warsi today said: "We know serious allegations of voter fraud in Tower Hamlets are being investigated by police, yet the councils seem to want to cover it up.
"Rather than shamelessly characterising voters, the council should be facing up to the reality that electoral fraud seems to be happening on their doorstep. I urge Londoners to go out tomorrow and use their vote. Don't leave this election to chance."
The Labour MP for Bethnal Green and Bow, Rushanara Ali, said: "We want the council to take this issue very seriously so the public in Tower Hamlets can have confidence that they will be able to vote in a free and fair way."
Fears have been voiced that voter fraud in Tower Hamlets could affect the London Mayor result.
The Spitalfields turnout last month was nearly double that of the previous election in the ward — 31 per cent to 17 per cent. Residents said campaigners collected ballot papers, offering to post the votes on their behalf.
There are also claims of apparent "ghost voting" in one block, with up to eight postal voters registered in some flats. Police will be stationed at polling stations across the borough tomorrow to prevent voter intimidation.
A Tower Hamlets spokesman refused to comment on Ms Freeman's statement but said: "The relatively high rejection rate at our recent by-election is testament to the rigorous checks we have in place to ensure a fair election.
"Unlike many other authorities we electronically scan 100 per cent of postal votes, and if the signatures do not match those that we have on our records then these votes are rejected in accordance with electoral law."
Stephen Hammond, parliamentary aide to Communities Secretary Eric Pickles, has called for Tower Hamlets to be made to do a detailed check to stop postal voting fraud, including a full audit of every property where more than four voters are registered.
Law chief shows 'lack of care'
Monitoring officer Isabella Freeman is employed to ensure that Tower Hamlets acts and operates within the law.
As the council's Assistant Chief Executive of legal services she is paid in excess of £121,000 to defend its reputation.
Council sources today condemned her comments about Muslim voters. One said: "What she has said shows a complete lack of care about voter fraud in Tower Hamlets. There have been allegations about this for years. To ignore it like this is shocking."
The monitoring officer has a duty to report to the whole council if it has broken the law.