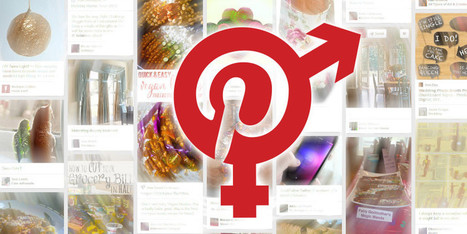 How come Pinterest alternatives are popular among men, while the mother of virtual pinboards remains dominated by women? The infrastructure is impartial, users define the content, and a closer look reveals that Pinterest holds plenty of material anyone will find interesting. What are you missing out on?
Technology
: Retro Tech
This is by far our most favorite topic here on MakeUseOf and Pinterest doesn't disappoint. Whether you're looking for tech infographics, high tech or cool tech & gadgets, it's all there.
With Retro Tech, Mark Thomas takes a look back at technology of yesteryears. Did you know Andy Warhol colored Debbie Harry on an Amiga computer? How did NASA work without PowerPoint? And which gadget did Bill Cosby advertise for? Looking at what technology looked like many decades ago can induce nostalgia. But it also makes you wonder where we'll go from here.