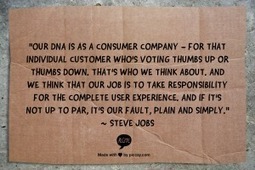 Do you ever consider the role of responsibility and digital space?
Doesn't it seem like the internet is just fast and loose and and wild and care free?
With a creation, you, as the creator, have a certain level of responsibility. That is, of course, if you want your social efforts to maintain some semblance of success.
Along with other posts in the Keys to Being Social Series, character has an impact on your branding because it shapes your entire social strategy, regardless of the platform.