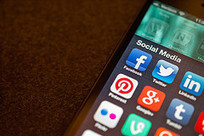 According to a recent HubSpot report, more than half of all marketers found a customer on
Facebook in 2013. The same report points out that social media lead conversion rates are 13% higher than the average across other marketing channels.
Social media, in other words, is a powerful tool for connecting with prospects and customers. The problem is that marketers often neglect the critical push from advertising to customer activation.
"To make social media intelligence actionable, software needs to move from a position of monitoring and listening to a position of active discovery and identification of opportunities," says James Li, co-founder at an enterprise social insights company called Encore.
Social media should be a tool that drives growth. Here is how enterprise organizations can transform their passive social presences into robust customer acquisition strategies.