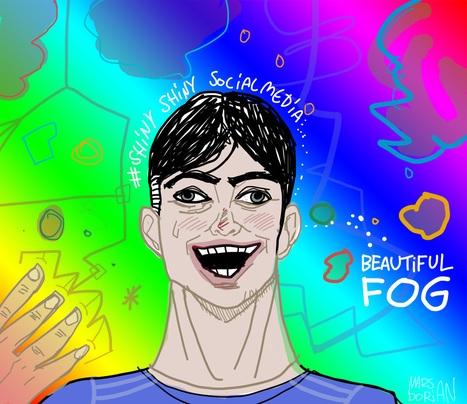 Picture this.
You are walking your online biz journey.
But in the middle of your trip, a mysterious fog approaches and clouds your path.
The fog is not some ugly gray smoke; no, it's beautiful, shiny rainbow fog with twinkling little stars. Making your mouth drool, your eyes sparkle. Glitzy dee glitz. You stop on your true journey, and meander around, trying to grab the elusive little stars.
"But the fog's so pretty," your mind says, and it may be true. But no matter how candy-colored, how twinkly it gets, it's still fog, and you become hopelessly lost.
That's what today's social media online web world became to me. It was a rainbow fog filled with cool apps, apparent "best business practices," and platforms that led me away from my true path — focused activity that leads to real business results.
During my four year long digi-career, I have become distracted by a lot of shiny new things that did nothing but evaporate my time.
These are the four major fog shinies that have slowed down my online career … May you avoid them like the plague.

Read more at http://www.business2community.com/social-media/head-social-media-fog-0642600#7p5BxvYogWc3G1ZI.99