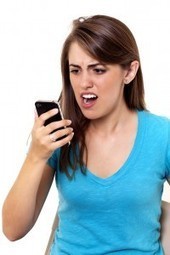 How many times each day do you see something on social media that makes me marvel at people's lack of personal boundaries? Pretty often, we're guessing.
One way folks feed into this 'too much info' (TMI) mentality is through live-tweeting.
Yes, live-tweeting can be great for breaking news and such, but do we want to read live tweets from someone pushing out a baby? If you've ever heard someone recount even a bit of the birthing process, the answer is a resounding NO. But someone did it. And we're guessing that's only the tip of this TMI iceberg.