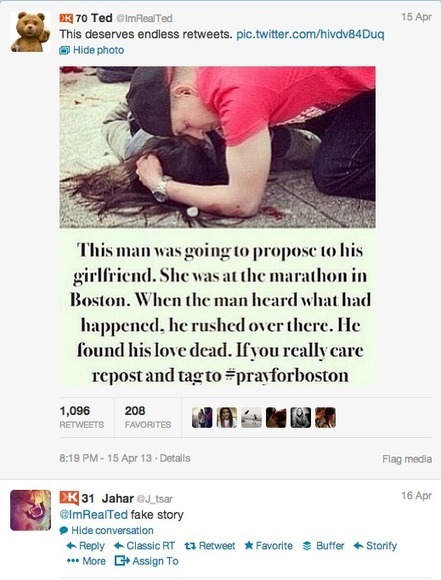 Events continue to unfold in the Boston Marathon bombing since last night, with police in hot pursuit of terror suspect Dzhokhar A. Tsarnaev.
Folks online are in pursuit as well, and have identified the 19-year-old's Twitter account.
Buzzfeed reports the Twitter handle @j_tsar is owned by Tsarnaev, as initially spotted by Gawker's Adrian Chen.
A high school classmate of Tsarnaev confirms to BuzzFeed that @J_tsar is his Twitter account:
"I would confirm this as to being his Twitter account. Those users went to my high school," said Stefanie Gardner, of the Rindge class of 2011.