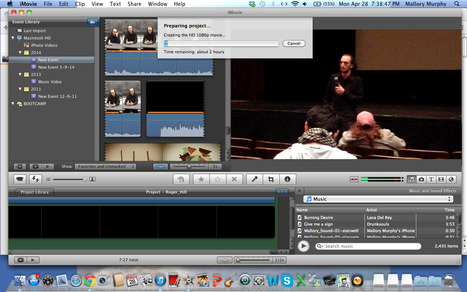 I'm finalizing my project as I type! I could not be any more excited to share this project with my friends, subscribers, and fans. It could not have been possible without the help of filmmaker and documentarian himself, Roger Hill. It has been a pleasure to put together this short documentary and see for myself the true values and hardships that go into the making of a documentary.

This is only the beginning. From here, I hope to explore more and new ideas and start to think of something that needs more attention, more awareness, and whatever else it takes to make a difference. What I've learned during this experience is it's not the story that is most important, but how that story is told; how it passes along from one person to another, and how it resonates with a specific person. It only takes 1 to make a difference; it takes another to make a change.
Make the change. Make a difference. Do whatever it is that you can in your power to take a little or big step in the right direction. Whatever it is that you love and support, there are ways to volunteer, to donate money, or time, to put in efforts, grand or small. There are no limits, no boundaries, no borders. Be the change that you want to be.
Please take a look once I have finalized my project and published the short film on YouTube. Feedback and comments are very much appreciated. I am proud to call this work my first professional film (although I am lacking the proper equipment) and usually first work is the worst. I guess we will see what all of you guys think :)