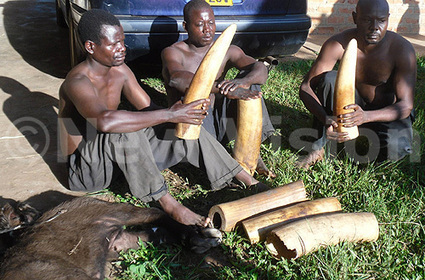 Minister Maria Mutagamba has said poaching by armed and organized criminal syndicates is one of the major challenges facing the ministry....
The ministry report shows that the number of tourists coming to Uganda reduced from 207,000 in the year 2011/2012 to only 182,000 in the 2012/2013 financial year.

She attributed this to the general economic downturn in the world, negative security advisories on Uganda by the source markets (UK, USA, Australia and European Union), the war in Eastern DRC and last year's outbreak of deadly diseases like Ebola and Marburg...
Via
Wildlife Margrit
,
Michael Lorentz