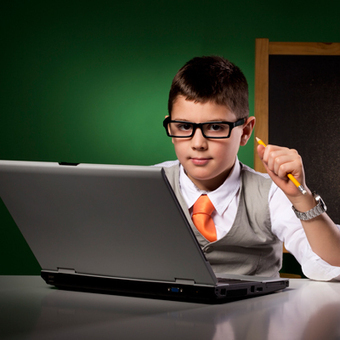 By bringing tech into the classroom, educators hope to acclimate students to posteducation experiences early on.
Experience, they say, is the best teacher. And when it comes to introducing technology to students, it's best to quickly get past the theoretical and into the practical.
Using the classroom to mimic the real world has long been a tenet of education, especially in primary education, where role-playing is prominent.
The Hellerup School, an innovative Danish school, is skipping the controlled environment of typical classrooms and is opting for a very grown-up approach to education. The school gives its students free rein over their use of technology, without artificial constraints, in much the same way adults have access to technology as they see fit.
Via
Gust MEES