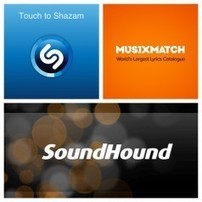 Out of all the great things music apps do for us, music identification is one of the most helpful, not to mention amazing. No matter where you are, if you hear a song you like but don't know, a click and a some taps will usually solve your problem.
Fortunately — or unfortunately, depending on whether you're a glass half empty or half full kind of person — you have a few to choose from. Which one is best at identifying music, especially in challenging environments, like a laundromat or a restaurant?
We resolved to find out with some rigorous, real-world testing.