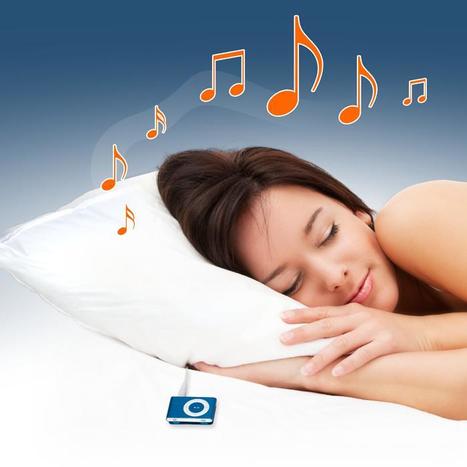 We're seeing loads of new studys out that indicate how wonderful music is for you - however - and it's a big however - the majority of these studies work with tiny sample sizes - so it's kinda hard to get that excited. This one was funded by the manufacturer of the equipment - the study cost $27k and even with that kind of dough they could only use a sample size of 20 people.
But hey - its a start and I totally believe it!!!
;-)
If you are among the 50 percent of Americans who suffer from insomnia, then you have probably tried everything – from warm milk to melatonin pills or prescription medications to induce sleep – with varying degrees of success and side effects.
Via
Andrew McCluskey