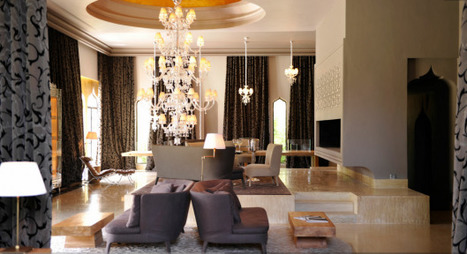 Admire beautiful Murano glass chandeliers at the recently opened Palais Namaskar Marakkesh Morocco.
Luxury at every level if you wish to enjoy a hot but cool coming summer: an area of about 12 acres hosting 41 rooms including 14 single rooms, 15 suites with private swimming pool, 10 villas and 2 palaces.
And 100 Murano glass chandeliers... illuminating marbles and precious carpets. Most everything custom made under the direction of renowned French-Algerian designer, and former associate of Philippe Stark, Imaad Rahmouni following Feng Shui principles.
What a mix of cultures and interesting to see how Murano glass fits everywhere.
Check picture gallery @ http://bit.ly/KmAiMI