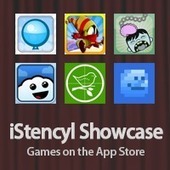 Stencyl helps you create iOS and Flash games in a flash with or without coding.
"Stencyl isn't your average game creation software; it's a gorgeous, intuitive toolset that accelerates your workflow and then gets out of the way. We take care of the essentials like physics and native APIs so you can focus on what's important—making your game yours.
Publish to the App Store and the web in record time with Stencyl."