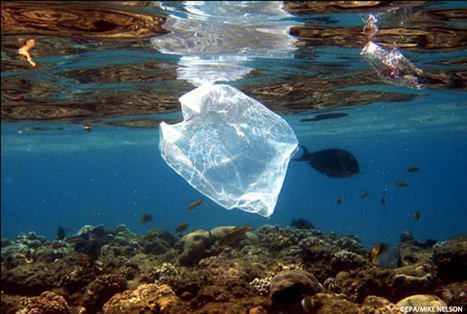 As the Director of Ocean Conservancy's Trash Free Seas Program, I've had the opportunity to meet people who care about the ocean and are making a difference for the communities that depend on it. However, I'm always surprised by the number of misconceptions about ocean plastics.
Fact: Most of the plastics in the ocean come from items we use every day—bags, bottles, caps, food containers, etc. By limiting single-use plastics in our everyday lives and disposing of these items properly, we can reduce the amount of plastic waste entering the ocean.
Fact: Plastic particles are now found inside animals and throughout the ocean food chain—frommussels to fish to turtles to whales.
Fact: Bans, fees, recycling nor product redesign alone can fix this. The ultimate solution is a combination of all of these and more. The biggest impact will come from stopping the massive amounts of plastic litter before it travels over land, and into our waterways and ocean.