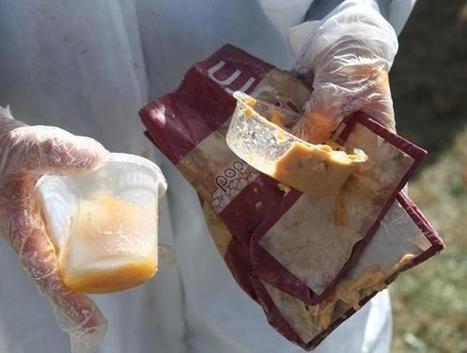 Starting Oct. 1, food waste from large institutions and supermarkets — not residents — will be collected in Massachusetts. And only some of that will go to bugs.
Massachusetts' new food waste ban, which was a decade in the making, puts the commonwealth among leaders in the United States in addressing an indulgence that is unique to our modern existence: throwing away large quantities of food. But the US is behind cities in Canada and Europe, where such organic waste already is collected and converted to good use. In Germany alone, there are 6,800 food waste processing plants.
"We want to find alternatives, and disposing of solid waste is expensive," said Greg Cooper, who is head of commercial recycling for the Massachusetts Department of Environmental Protection. "We are starting to see a shift from throwing everything away."
"We want to look at the full menu: Are you ordering the right amount of food? Can you reduce the amount you buy to ensure less ends up going in the trash?" Secondly, he said, he expects more supermarkets and institutions will donate edible food to soup kitchens and food banks. And some businesses will build facilities to handle the waste on-site: Stop & Shop is doing that in Freetown, which will handle the unbought returns from 213 of its stores.
Much of the remainder will be made into compost. WeCare Environmental composts trash, sludge, and food waste in Marlborough and sells the result to farmers, sand and gravel mixers, and other users.