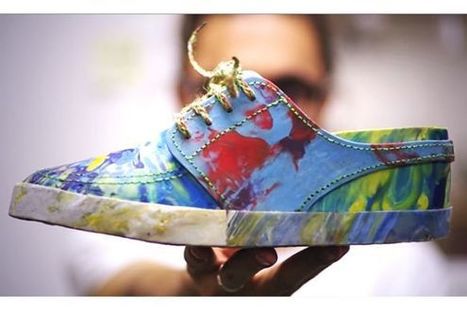 TakePart
These Dudes Designed a Pair of Sneakers Made Entirely From Garbage
TakePart
The streaks and dirt stains from an accidental foot mashing are such a no-no, the minute sneakers show signs of wear, many of us chuck them in the garbage.
Duffy and co-inventors William Gubbins and Billy Turvey made the multicolored kicks by collecting plastic from local beaches, melting it in a convection oven, flattening the melted mass into a sheet, wrapping the sheet around a mold, and hand-stitching the components together. The entire process—from design to production—took two weeks.
"We had to make custom jigs and undertook countless experiments in reconstituting the plastic," Duffy says. Even the laces were woven together by hand, using fishing rope the group found in Lyme Regis, a town on the coast of the English Channel.